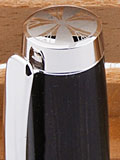 Special Edition in fossil wood, 5.000 years old!


F

OSSILE
The Fossile pen is a Special Edition, hand crafted from fossil oak wood, coming from Ukraine.

Ukraine fossil oak wood lied under swamp's mud for 5000 years, and features a very tough consistence, unlike other swamp oaks.
Its color may vary from a very deep brown to a raven-black.
Storia pens are packed in a raw wood box, inspired by a typical crate of apples of Trentino.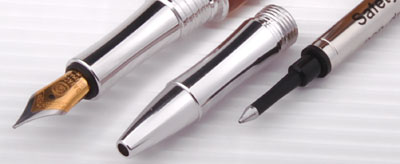 You can buy an extra roller grip separately; easy to exhange, for experiencing all the writing devices.
Two pens in one!
Steel bicolor nib, iridium point.
Cartidge/converter filling system, rhodium trims.

Our order form will calculate the shipping costs, which depend on weight, destination and carrier or mail.