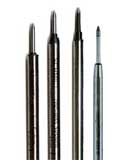 Refills and cartridges by Marlen


S

PARE

P

ARTS
Refills and cartridges.
If you're hesitant of your choice ring or e-mail us.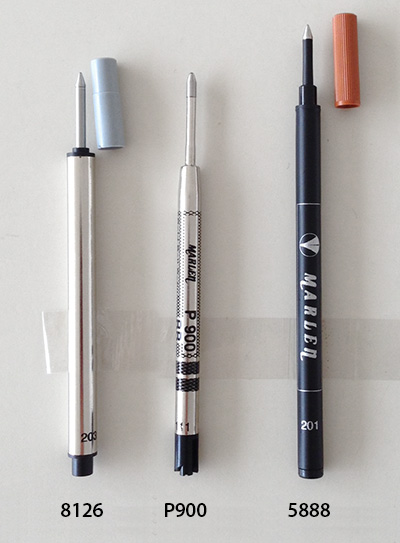 Click HERE to check compatibility with other brands
Description
Color
Version
Price €
refills 5888 for roller - 2 pieces box
Sold out
refills 8126 for capless roller - 2 pieces box
€ 10.00
refills P900 for ballpoint - 2 pieces box
€ 7.50
etching/printing of initials or name
€ 17.00
Our order form will calculate the shipping costs, which depend on weight, destination and carrier or mail.