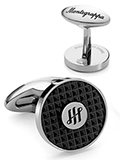 The Montegrappa cufflinks with an con ambigram put on a Clou de Paris basis


C

LOU

-A

MBIGRAM - CUFFLINKS
What is an Ambigram?
The ambigram is a word, or a calligraphic design,
that -into the selfsame set of curves-
manages to give two different readings,
or the same one,
rotating the design, or mirroring, or other.
The creativity and elegance of Montegrappa pens now is applied also to collections of distinguished, deluxe cufflinks that reveal in the wearer an attentiveness to detail and a passion for Italian elegance.
In this case, the classic rounded shape includes the exclusive Montegrappa ambigram.

What is the Clou de Paris?
It is a classic decorative pattern
which is obtained with Guilloché processing,
cutting lines into the metal to form small pyramids.
Mainly used for the dials of high-end watches.
The decorative element of these cufflinks is a rotational ambigram (you can read the same M letter both straight or upside down), put on a basis decorated as Clou de Paris, where light and shadow dance in a brilliant grid of metal, engraved with the Guilloché technique.
The cufflink can be in normal steel, or IP gunmetal or IP black or IP yellow gold.
Inside the circle, the Clou de Paris workmanship gives movement and light.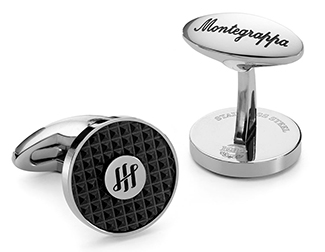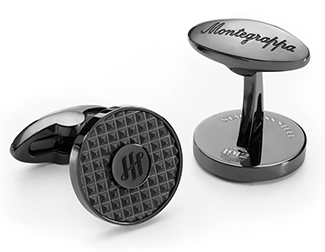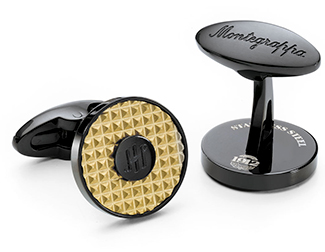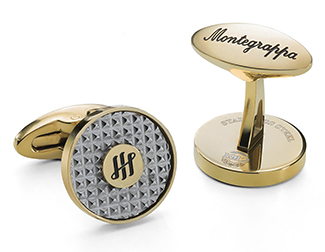 Our order form will calculate the shipping costs, which depend on weight, destination and carrier or mail.