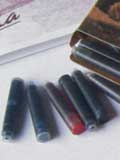 Original
Spare Parts
by Stipula


S
PARE
P
ARTS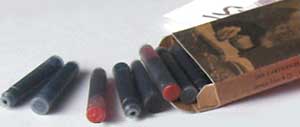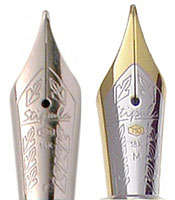 Original nibs, refills, cartridges and accessories.
If you're hesitant of your choice ring or e-mail us.
Refills mentioned below fit all Stipula's pens except Da Vinci e MonnaLisa.
Description
Color
Version
Price €
large bicolor 18 kt gold nib - Special Offer
Fine
Sold out
refill for roller - 6 pieces box - special offer
blue
30
€ 15.00
refill for ballpoint - 5 pieces box - special offer
black
Sold out
Ink cartridges - 10 pcs box - special offer
4
€ 2.00
Our order form will calculate the shipping costs, which depend on weight, destination and carrier or mail.