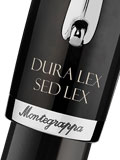 Cusotmized pens, with the blindfolded goddess, symbol of Justice


I

USTITIA - MANAGER
From the classic Manager line, here is a customized version with the symbol of Justice (the blindfolded goddess with scales in one hand and a sword in the other), often used as a symbol of the legal profession.
Justice is always depicted with a scale with two equal arms, representing thoughtfulness, and at the same time balance and fairness; and with a sword, symbolizing the strength needed to enforce one's judgments.
Montegrappa Manager Iustitia pen is made of black resin, very sober, with a classic and rigorous line.
The back of the cap depicts the Goddess of Justice, while the front, below the clip, is engraved with the famous Latin motto "Dura Lex sed Lex" (= the law is harsch but it's the law)


The collection includes the fountain pen, the capped roller and the ballpen.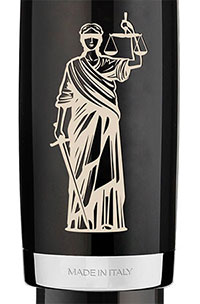 The fountain pen has cartridge/converter filling system, and a classic steel nib, decorated with Montegrappa pattern, available as EF, F, M, B, and Stub 1.1.
Our order form will calculate the shipping costs, which depend on weight, destination and carrier or mail.