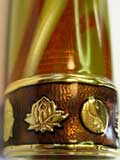 Made in veined resin, in green-red colours. Limited Edition for fountain pen, ballpoint, rollerball, pencil, Sketch.


A

SIA

After Afrika, Aurora makes Asia, devoted to the oriental culture and it fascinating symbols.
The collection counts 7.500 fountain pens and ballpoint pens, 5.500 rollerballs, 2.500 mechanical pencils and only 999 Sketch pencils, available in standard package or in a luxury gift package, with brass desk penholder and pocket black leather pencase, as well as was done for Mare.





Limited Edition
7500 fountainpens
5.500 roller
2.500 pencils
999 Sketch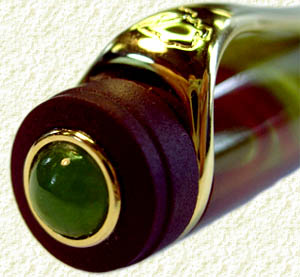 Cap and body are realized in this exclusive Aurora's veined resin, "terra d'Oriente" colour, featuring red and green shades in bright classy body.
A precious green jade is set at the top of its cap, and its clip is decored with Asian map etching.
Top and grip are made in burgundy brushed resin. All trims are golden plated.
The cap band, brown enamelled, is carefully decorated with some asian symbols, inspired to the oriental culture; a fan that symbolizes power, Buddha represents wisdom and spirituality, lotus flower, purity and rebirth symbol, yin and yang, icons of spiritual joining, and the univers symbolized in a pagoda.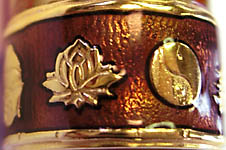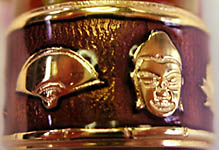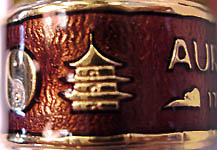 The fountain pen is piston filled, and fits a 18 Kt gold nib, F, M, B.