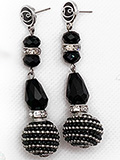 Braccialini's earrings, gutsy or sparkling for your nights


E

ARRINGS
Pendant earrings made of steel, pearls, crystals and acrilic resin.
Steel pins.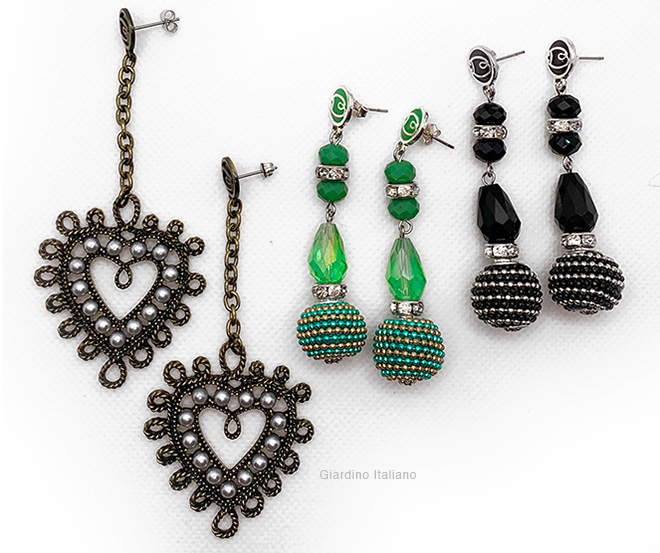 The same series includes
also long necklaces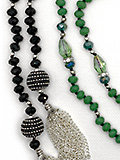 From left:
Heart shaped earrings, dark steel with small pearls.
Total length mm. 90 - max wide mm. 40
Pendent earrings, green or black with decorated spheres and crystals
Total length mm. 68
Largest sphere's diameter mm. 16
Description
Color
Version
Price €
Heart-shaped earrings of dark steel - special Offer
49
€ 21.00
Long earrings with colored crystals - Special Offer
49
€ 21.00
Our order form will calculate the shipping costs, which depend on weight, destination and carrier or mail.