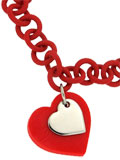 Silicon bracelets, Tiffany model


B

RACELETS

L

OVE

T

OUCH
Manuel Zed, the Zoppini's young brand, produces these cheerful silicon bracelets, quickly turned to a must-have for youngsters. They're a modern and playful re-interpretation of the classic bracelet with large chain, heart charms and T closure, like the Tiffany's iconic model.
This one, however, is not precious: and it's very light, colorful and funny, made in several vivid colors for your summer fashion.
And now, you can save 40% !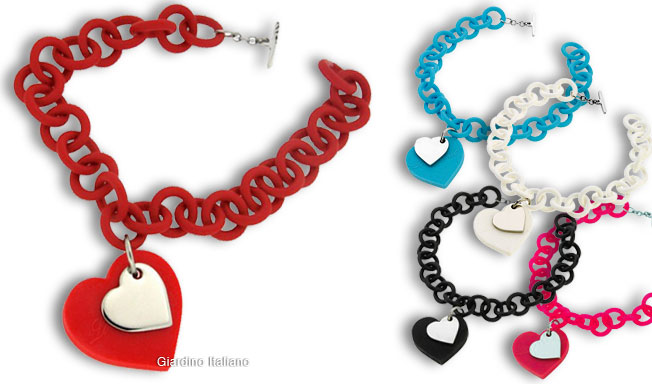 Bracelets in silicon, Tiffany model, with a rubber heart charm and a steel small heart charm.
Bright colors: red, cyan, white, black, and fuxia.
T-closure, adjustable length - max cm. 23
Description
Color
Version
Price €
Silicon bracelet with hearts - Special Offer
cyan
29
€ 14.50
Our order form will calculate the shipping costs, which depend on weight, destination and carrier or mail.