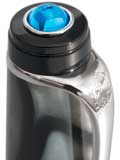 "Fumo di Londra" grey-white-black veined resin, piston filled,
18 kt white gold nib


E

UROPA

On the 50th anniversary of the Treaty of Rome, which established the European Community, Aurora celebrates Europe, its origins and founding principles, with a new Limited and Numbered Edition


Cap and barrel are in pearl-grey, white and black marbled resin (called Fumo di Londra)
The fountain pen features an 18 Kt. rhodium-plated solid gold nib and the traditional piston refill system with hidden reservoir.





7.500 fountainpens
7.500 ballpens
5.500 roller
999 sketch pen.
The central ring, decorated with silver enamelling, features relief engravings of symbols of important events in the history of Europe.
The 6 stars represent the 6 countries that originally signed the treaty founding the European Economic Community (Italy, France, Germany, Belgium, the Netherlands and Luxembourg)
The factory and the railway represent the industrial revolution and developments in transport, while the stylised double helix pays tribute to the scientific discovery of the structure of the DNA molecule.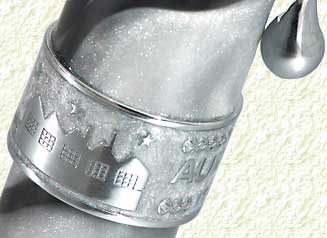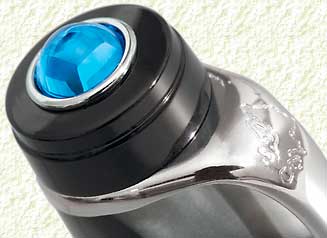 The cap top is embellished by a magnificent blue hydrothermal quartz.
The clip is engraved with the profile of Europe, the head with the number.