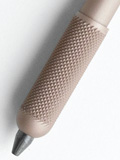 Matita portamine di design, in alluminio anodizzato con finitura a punta di diamante


D

IAMANTE
The Parafernalia Diamante large-lead pencil, designed by Giulio Iacchetti, is essential and captivating.
Made of anodized aluminium in 4 modern and elegant colours: quartz pink, sand, lead grey, coal black.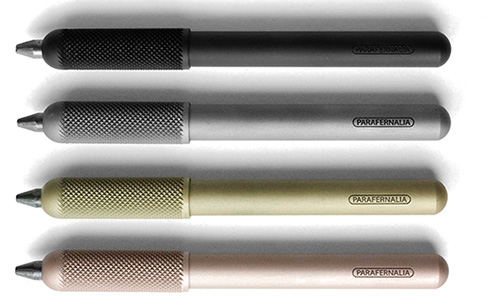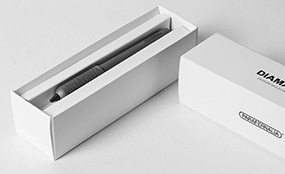 The entire upper part, which rotates to block the lead, is decorated with a diamond-tipped knurling texture, giving it brilliance and charm.
Practical, non-slip, ergonomic.
The leads are 5,6 mm.
Packed in a modern and essential white cardboard box.
Dimensions:
Length mm. 118
Diameter mm.12
Weight gr. 23
Description
Color
Version
Price €
Diamante - mechanical pencil of aluminium
pencil
€ 42.00
Our order form will calculate the shipping costs, which depend on weight, destination and carrier or mail.