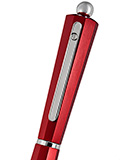 The pen that recalls the design of the Bialetti Moka of 1930

M

OKA
The MOKA (italian coffee-maker), designed and produced in 1930 by Alfonso Bialetti, was a masterpiece of design and semplicity. It became famous all over the world, even where coffee drinking customs were completely different from ours.
Giuliano Mazzuoli remakes its shape for realizing a writing instrument, keeping the true semplicity and the clean design.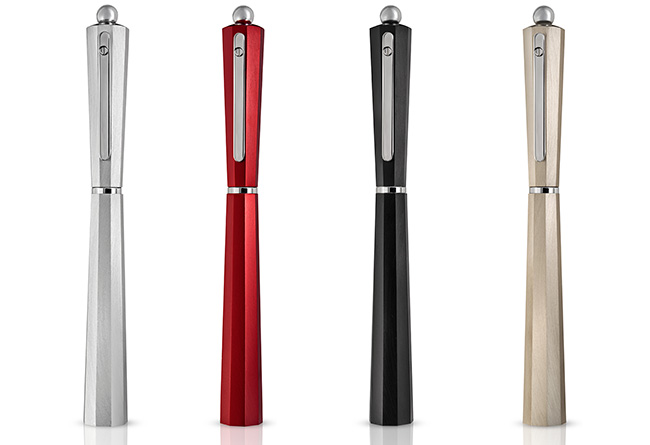 The Moka pen is available as fountain pen and "pressuried" ballpoint, made with aluminium in 4 brushed colors: aluminium, red, black and ivory.
When it's open, the cap can be placed inside the barrel:

The 15 components that make up the MOKA pen are made and assembled with care and passion with the desire to reach the maximum quality standard.
Moka Chiaroscuro
The model Moka Chiaroscuro is made with high-quality resin in 5 pearly colors: blue, orange, red, white and black, all them available as fountain pen and ballpen.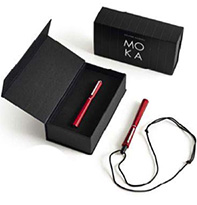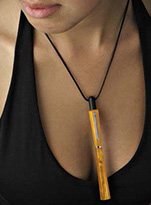 Every pen comes with a cordura lanyard and top, that can be applied to the cap of the pen to wear it around the neck and keep it always at hand's reach.
The fountain pen features a steel nib.
Cartridge/converter filled.
Description
Color
Version
Price €
Moka Chiaroscuro - resin fountain pen
Sold out
Moka Chiaroscuro - resin ballpen
ball pen
Sold out
Our order form calculates the shipping costs, which depend on weight, destination and carrier or mail.