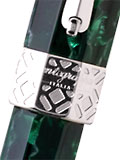 The octagonal shape applied to the famous Extra 1930


E

XTRA

O

TTO



Limited Edition
888 fountain pens
888 rollerballs
each colors
The octagonal shape has long been a part of Montegrappa's design language; in 2012, the year of its centenary, Montegrappa revived the use of the eight-sided geometric shape that recurs throughout its models.
Now, the octagon has been applied to the most enduring of the company's pen ranges: the Extra 1930, creating the Extra Otto.
Made of celluloid, the natural material that is employed in the manufacture of the finest pen barrels and caps, Extra Otto is offered as both a fountain pen and a roller ball, and was produced in several color patterns: Shiny Lines and Malachite Green (sold out), Zebra, Butterfly Blue, plus the latest new Lapis and Dark Blue.
Zebra - black-and-white with segments that recall the animal's fur


Lapis - in blue and rust colors:


Butterly Blue - blue with green and blue veins:


And Dark Blue, very deep, almost black with blue veins (NOT Limited):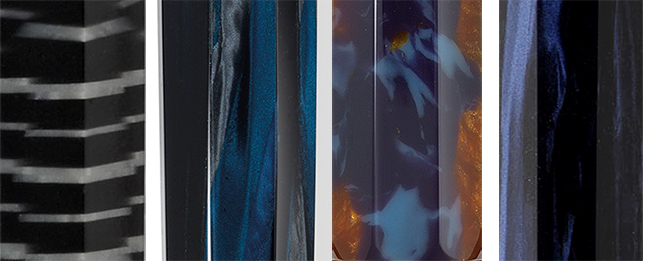 From left to right:
Zebra, Butterfly Blue, Lapis, Dark Blue.
Celluloid is a natural material, being derived from cellulose and camphor, and not from petroleum; unbreakable and fascinating (and expensive), it gives unique colors' richness and shades' ranges.
Veins and color shades are differently spreaded in each pen, therefore all them will be unique and different each other.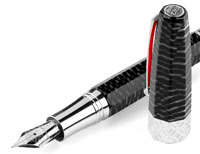 18Kt gold nib, that can be ordered with (F), medium (M) and broad (B).
All trims are made from sterling silver, and Montegrappa's signature octagonal motif is engraved on the cap's large band.
The clip, fitted with the company's roller, also boasts its own secret: a red lacquer backing.
The octagon is the example of geometric perfection that has long provided Montegrappa with a timeless motif, one that also provides its own unique feel and level of comfort for writers who bond with their favourite pens.