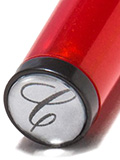 La penna moderna e intensa, personalizzabile con iniziali, oroscopo o bandiera


M

ETROPOLIS
Pineider knows how important it is to feel an object that is perfect for one's aptitudes and needs; if not made-to-measure, at least customised. Metropolis is the new line of writing instruments with an affordable price and an intense character.
Made of ultraresin (an impact-resistant material), like theAvatar, but modified to obtain a surface that is pearlescent in natural light.
Intense and vivid colours, combined with the black finish to create an attractive contrast.







Available as fountain pena, roller and ballpen.
The character of Metropolis is also highlighted by the patented Custom Pen System, which allows the bottom to be personalised with one or two initials, or with the sign of the zodiac, even the Chinese horoscope, or with a flag.
Practical and quick: simply unscrew the case back, apply the personalisation and lock it in place.
The lens on the bottom not only fixes the personalisation, but also magnifies it for easy observation.
The package includes a complete set of personalisations: 26 monograms, 26 logos, a series of symbols and a lens for the case back.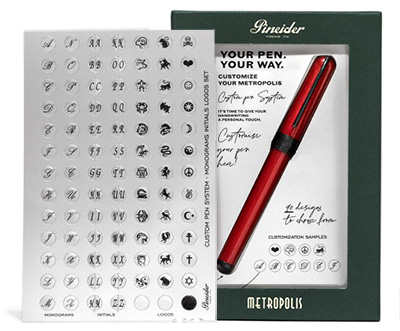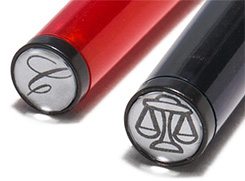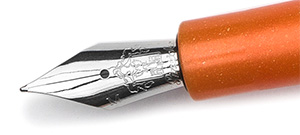 The fountain pen features a small steel nib with fine or medium point.
It is cartridge/converter filled.
Black steel finish
The clip is inspired by a thin feather, in marine steel, with flawless operation.
Traditional screw cap closure. The central band is engraved with the Metropolis skyline.


Description
Color
Version
Price €
Our order form will calculate the shipping costs, which depend on weight, destination and carrier or mail.