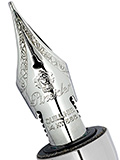 By Pineider, La Grande Bellezza with the new special superflex nib





L

A

G

RANDE

B

ELLEZZA GEMSTONES
The La Grande Bellezza Gemstones collection, by Pineider, exploits a balance of shape and proportion that that make it practically perfect; its featuring effects and colors recall very realistically the semiprecious gems which are inspired to.
LAST PIECES, until availability
Hematite Black: sold out
Lapis Blue: sold out
Malachite green: sold out

Plain black: very deep and intense



Tiger's eye Yellow, with mixed yellow, brown, grey-green veins

Rodolite Red, featuring flaming stripes of red, orange, yellow and black


Cap and body are made with a new material, based on resin but with an high percentage of marble dust.
The white marble hardens the resin to increase its shining with an high gloss polish, increases the specific weight of the material to make it more consistent, and spreads the colors range being the marble easily colored from the primers of the resin.
The result is stunning: the lapis or hematite (sold out) seemed so real that can be mistaken for the real stones, just like all colors of the entire collection.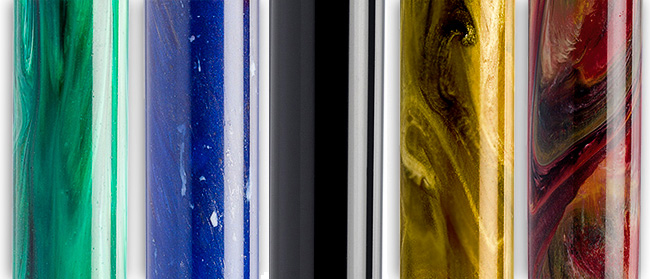 The collection included fountain pen, roller and ballpen: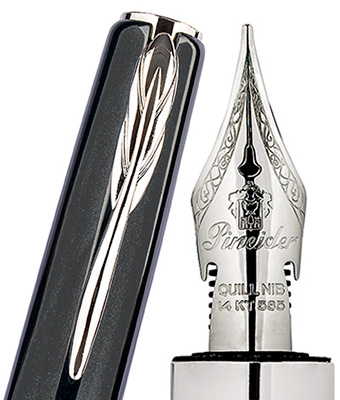 The clip represents a goose quill, which was the main writing instrument for centuries, from the fall of the Roman Empiretill the invention of the nib.
The flawless mechanism facilitates its use with all materials and thickness.
In all Pineider projects, every collection of pens has a different clip, yet inspired to quills.
The iperflex nib, in 14 kt gold, is shaped at sides dor a better flexibility and memory.
It doesn't need any pressure to write, because your pen must be an extension of your hand.
Magnetic lock: the cap is magnetically hold, both when the pen is closed and when it's open, back posted. A Pineider's new patented system allows soft opening and satisfying safe closure thanks to the polarization of the magnets.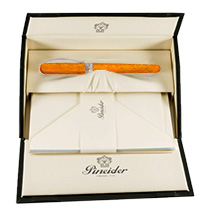 All trims are platinum plated.
Cartridge/converter filling system.
The pen is packed in a nice writing-desk-shaped box. It includes also a selection of Pineider's cards and envelopes.