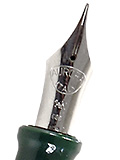 A new series with ultraflexible nib, one color each month, all 2018 long


O

PTIMA

F

LEX



Limited Edition
330 pens each color
The Optima series is one of Aurora's bestsellers, due to its classic size and the charming design of the pens of '30s, with their truncated cylindrical shape that characterized the history of the Turin's company.
The Optima Flex is a limited edition of only 330 pens of 8 different colors, all new and modern, that will be launched - one per month - all 2018 long.
Cap and body are made with colored resin, trims are chromed, and the pen features a special super-flexible nib, made with 14 kt gold, one size (F/M) that will let you experience the unbeated flexibility of the vintage pens' nibs - in a brand new edition!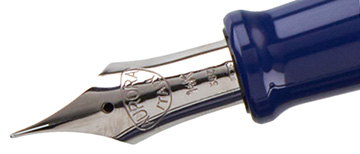 While not strictly being a calligraphic nib, it allows everyone to vary the stroke size with the same instrument and with extraordinary semplicity, just by applying a different pressure when writing.
Piston filling system, with transparent window to inspect the ink level.
One color each month
Juanuary is blue


February is light blue


March is grey


April is green


May is yellow


July is violet


August is red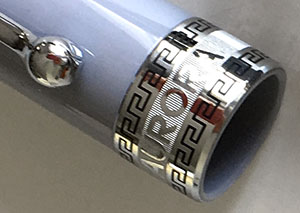 The clip of the pen is considered a "jewel", forged from flexible metal alloy sheets. Its shape is molded and finally galvanized with the desired finishing.
The cap's band is made with polished steel, decorated at its edges with geometrical greeks frets. The central part is line-drawing engraved, so thin that it seems satin, enhancing the polished Aurora logo.


The Optima Flex seemed to be all sold out... instead, just a few pieces are still available, of every color.

2018 releases:
January is blue
February is light blue
March is gray
April is green
May is yellow
June is orange
July is violet
August is red