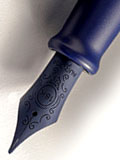 La serie 88 in veste moderna, tutta incisa Guillochè su resina blu o nera


88 M

AMBA



Limited Edition
888 fountain pens
888 roller
Fountain pen of 88 series, with classic shapes and rounded ends, in a stylish and modern version.
Made of dark blue resin with body and cap entirely decorated with a revisited Guillochè rice-grain engraving.
Even the nib is blue satin pvd!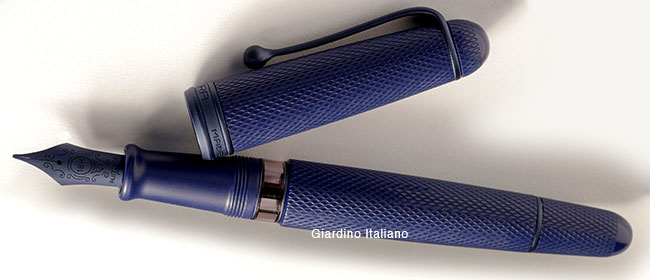 The collection is already sold out.
Only this Blue Mamba fountain pen, and a Black Mamba roller, are still available.
Special blue pvd satin tratment for grip and trims.


Nib: 18Kt gold, blue pvd treatment.
Piston filled.
Description
Color
Version
Price €
Blue Mamba - fountain pen
blue
Broad
€ 680.00
Black Mamba - roller
black
roller
€ 395.00
Our order form will calculate the shipping costs, which depend on weight, destination and carrier or mail.