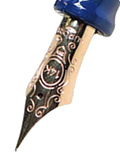 A new 88 series for all 2017 long, one color each month


88 A

NNIVERSARY



Limited Edition
188 fountain pens each color
Aurora celebrates the anniversary of the legendary 88 series with a beautiful Limited Edition, made with polished resin of bright and intense colors.
Moreover, the year 2017 is also the 88th anniversary from Aurora's foundation.
The 88 series was launched in 1947, designed by Marcello Nizzoli (who designed also the iconic Olivetti typewriters) and it was the first pen to be exhibited at the Science and Technology Museum in Milano, Italy.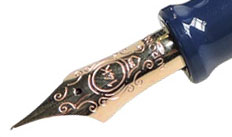 Shape and size of the classic large 88, with gold plated trims, and a special super-flexible nib, made with 14 kt gold, one size (M) that will let you experience the unbeated flexibility of the vintage pens' nibs - in a brand new edition!
Piston filling system, with transparent window to inspect the ink level.
One color each month
Juanuary is blue - sold out


February is red - sold out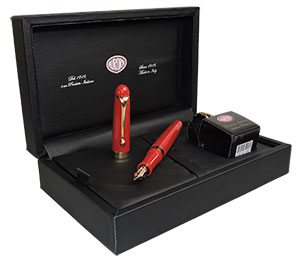 The pen is packed in a beautiful black ecoleather box, with an ink bottle.

The Blue - Red - Yellow - Green - Brown - Orange pens have been recently released, but they are already sold out.
BOOK THE NEXT COLORS NOW, quantity is very limited!
March will be brown - sold out
April will be green - sold out
May will be yellow - sold out
June will be orange - sold out
July will be chrome
August will be golden - sold out