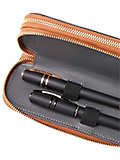 Visconti zipped penholders for 2, 3, or 4 pens, of genuine Italian leather


P

ENHOLDERS FOR

2-3-4

PENS
Visconti luxury penholders, made with genuine Italian boarded leather, anti-scratch and water-resistant, with excellent characteristics of resistance and durability. Entirely made in Italy, in Tuscany, land of great traditions of leather craftsmanship.
The Visconti logo and its acronym VSCT, the name of the collection, are printed tone-on-tone, in 4 colors: black, blue, light grey and cognac brown.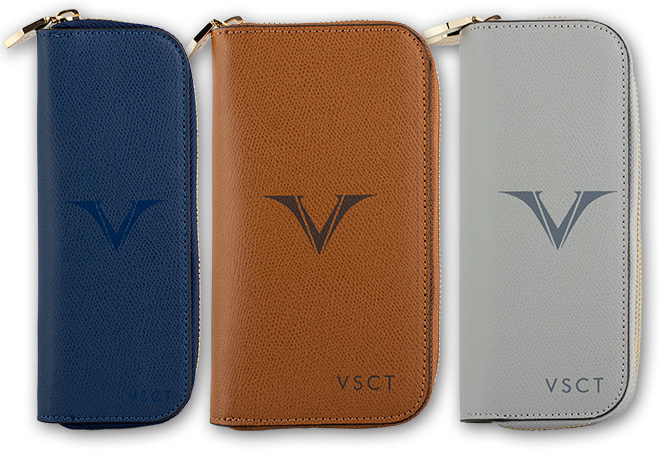 The 3-place penholder, wider than the others, holds 3 pens on the same side and a card holder with 4 pocks on the other side, externally of the same leather and internally lined in moiré silk to protect credit cards.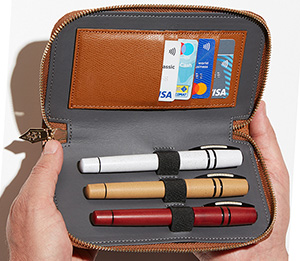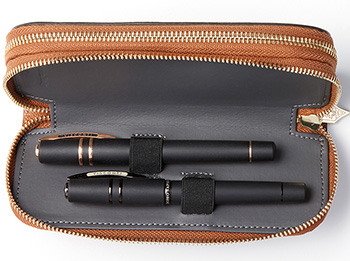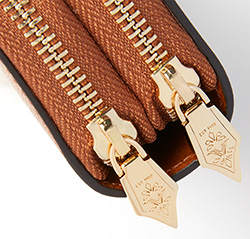 All pen holders are lined inside with Mondial synthetic leather, soft and practical to clean.
The penholders have a golden zipper that opens on 3 sides, and the pens are held in place by black cotton elastic bands.
The golden zipper puller is shaped as a nib, with the traditional Visconti decoration.
Dimensions:
2-place penholder: mm. 190 x 62 x 24
3-place penholder: mm. 190 x 105 x 24
4-place penholder: mm. 190 x 62 x 50
Our order form will calculate the shipping costs, which depend on weight, destination and carrier or mail.