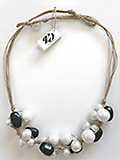 Long chocker necklace with natural gems and Majorca pearls


N

AVONA NECKLACE PEARLS AND GEMS
Beautiful necklaces, made entirely by hand from Majorca pearls of various sizes (diameter 7, 11, 13 mm) and natural semi-precious stones (tourmaline, cornelian, agate, amethyst).
In the following photo we see the necklace with natural green agate stones: irregularly shaped gems alternating with very white and shiny pearls.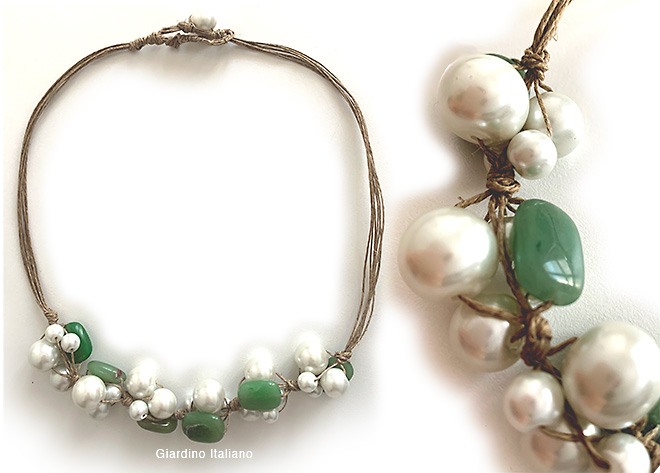 Also available as amethyst, cornelian and tourmaline versions.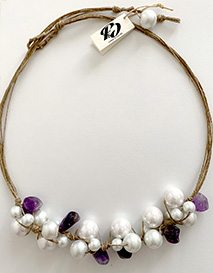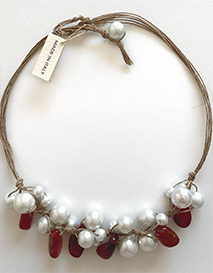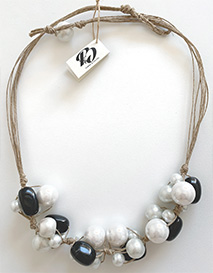 Violet: with irregular natural amethyst stones, in shades from wisteria to dark purple:

Red: with cornelian stones, in shades of dark red, amber red, wine red: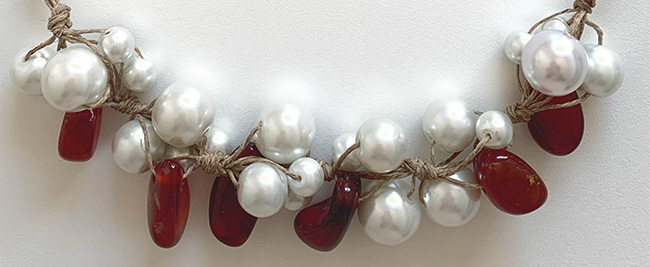 Black: with black and highly polished tourmaline stones, for a beautiful black&white effect: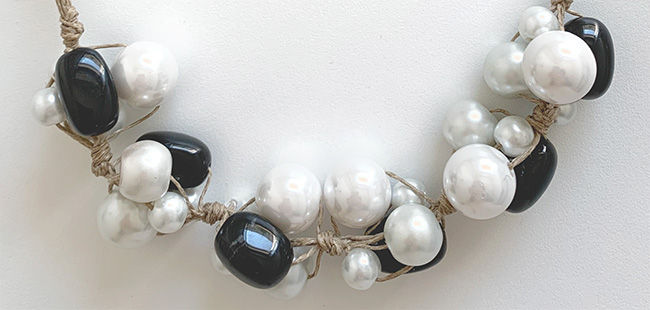 Also available
in pearls-only version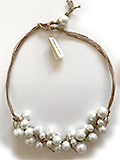 The natural hemp thread (100% Italian) is extremely durable, soft and flexible. The closure on the back is embellished with a pearl.
Total length approx. 50 cm.
Description
Color
Version
Price €
Our order form will calculate the shipping costs, which depend on weight, destination and carrier or mail.