PELIKAN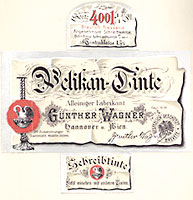 The beginnings of the Pelikan Company date back to 1838, with colored inks and watercolors production; but only in 1879 the owner, Gunther Wagner, registered the pelican trademark, from his family crest.
The first Pelikan transparent fountain pen was launched in 1929, using a new piston filling system (with a differential spindle gear).
In 1950 the first striped green fountain pen was launched, which would begin a Pelikan unmistakable symbol, as well as the clip, shaped as a pelican beak.
Giardino Italiano is authorized dealer of Pelikan