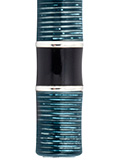 Visconti Asia:
celluloid and sterling silver fountain pen, limited edition


A

SIA



Limited Edition
138 fountain pens
each color
Like a bamboo cane.
Visconti was inspired by the noble and refined charme of Asian nature; the bamboo, slim and strong, is known for its power to reduce soil pollution and for its versatility.
Thus, here is the ASIA pen: slender like a bamboo cane, from which it recalls the segmented shape; alternating section in ringed celluloid and black celluloid, separated by sterling silver rings.



Available in 3 colors: green, blue and red, like colors of plants, earth and sea.
The packaging recalls the color of the pen in cover and basis, lined in eco-leather.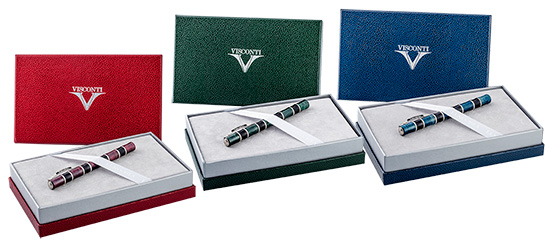 Filling system: Power Filler
Nib: palladium 23kt, small size, available as F, M, B.
Only available as fountain pen.
On the cap top, the Visconti disc is magnetic and removable, and may be personalized by MyPenSystem initials or gems.

Description
Color
Version
Price €
Asia L.E. celluloid fountain pen
€ 699.00
Our order form will calculate the shipping costs, which depend on weight, destination and carrier or mail.