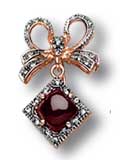 Reproductions of ancient venetial jewels with garnets and Swarovski crystals


G

ARNET

E

ARRINGS
Reproductions of ancient venetial jewels, as painted by Tiziano, Tintoretto and Tiepolo.
Hand crafted in Padova, Italy, by La Pagoda, in sterling silver and natural garnets.
Earrings of "Ancient Precious Splendour" collection, by La Pagoda, inspired by te ancient venetian jewels.
They are made in sterling silver, 18 Kt rose gold plated or dark silver plated (unchangeable treated).
Natural garnets and "black diamonds" in Svarovski crystals enrich the models.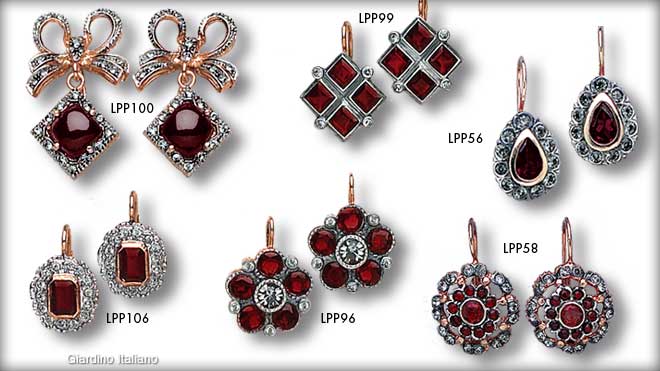 The earrings' pins and hooks are anallergic and platinum treated, 100% nikel free.


Description
Color
Version
Price €
Bow earrings with cabochon garnet
Sold out
Romboidal earrings with 4 garnets
Sold out
Oval earrings with garnet and Swarovski crystals
Sold out
Rose shaped earrings with 5 garnets
Sold out
Cut-out rose earrings with garnets
€ 66.00
Our order form calculates the shipping costs, which depend on weight, destination and carrier or mail.