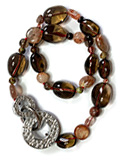 Necklace with artistically engraved clips and natural gems


Q

UARTZ

N

ECKLACES
Short necklace in red and smoky (fumé) quartz, serpentine and sun gem, which shows unexpected golden light, all in brown shades, from warm brown to translucent rosed pale grey.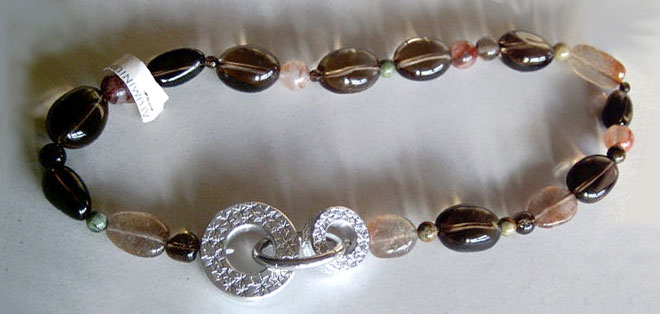 Or, a slightly longer (cm. 54), in grey and white tones; with iirregular gems of rutilated quartz and small green serpentine spheres.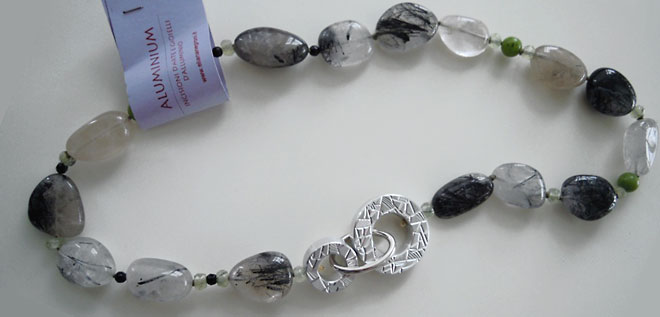 The two final clips are linked with a sterling silver spring ring, and engraved over all their surfaces - front, back and lateral.
The brown necklace clips are decorated with STARS design, while the grey necklaces clips are decorated with geometrical pattern.
Description
Color
Version
Price €
Red brown and fume quartz necklace with 2 clips - Special Offer
190
€ 99.00
Grey rutilated quartz necklace with 2 clips
Sold out
Our order form calculates the shipping costs, which depend on weight, destination and carrier or mail.