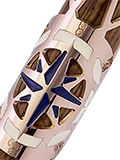 Stainless steel and teak wood to celebrate Portofino and sailing.


P

ORTOFINO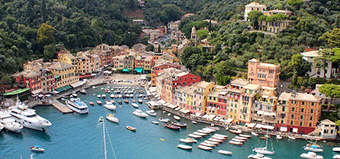 Limited Edition
388 pieces
Portofino is a beautiful small village and harbor in Liguria, in the north coast of Mediterranean sea.
It's a trendy sea location, where fashion and high-end shops meet boats and sea gears.
Several wellknown sailing regattas take place in Portofino.
The Visconti's Portofino pen celebrates an Italian trendy sea place as well as the passion for the sea and its sports, most of all sailing.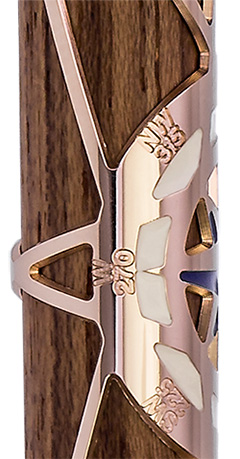 Based on the Homo Sapiens Oversize model, this pen aims to recall the luxury feeling of Italian vintage boats, by use of typical nautical materials, such as stainless steel and teak wood.
The teak wood is a precious tropical timber, originally growing in Southeast Asia. It's a hard and strong wood, particularly suitable where weather resistance is desired and specially in boatbuilding because it's resistent to humidity and salt.
The wood barrel is covered by a thin metallic frame, rose gold plated, enriched by a central compass card with white and blue enamel details.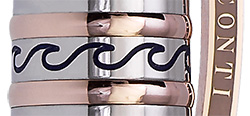 Stainless steel cap, with two rings (featuring all Homo Sapiens models) made with rose gold plated metal, that limited the enamelled sea-waves decoration.
Screw closing system (instead of snap system)
Power filler system
Dreamtouch 23 kt palladium nib, available as EF, F, M, B, Stub.
(ExtraFine and Stub tips are available with a small extra-fee).
The Visconti's clip reveals the origins of the brand: it takes inspiration from the Ponte Vecchio, symbol of Florence.
The Dreamtouch nib is discontinued and sold out.
All the models that used to be sold with the Dreamtouch 23 Kt palladium nib, now are equipped with a 18Kt gold nib.