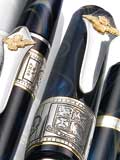 Honouring the Italian Air Force Corps


A

LIANTE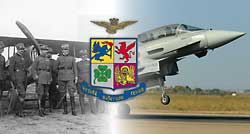 The Aliante collection is dedicated to Aeronautica Militare, one of the four Military Forces of the Country. Together with Esercito, Marina and Carabinieri, it constitutes the instrument of defence of the Country.
The collection name ALIANTE (Glider) can be considered as a step back to the origins of the aviation with the early flights made with the first heavier-than-air aircraft, at the beginning of XX century. Since then, the aeronautic progress was also Italian; in 1911 during the Lybia war, then the great flying alone or in groups, the Great World War's brave heroes (Francesco Baracca, Silvio Scaroni, Ruffo di Calabria), and Italo Balbo's triumphal events with seaplanes.
The Aliante pens
Barrel and cap in deep blue Italian resin, veined with golden waves, turned by bar.



The fountain pen is made in two versions: with 18 Kt gold nib, or with steel nib.
Both them are cartridge/converter filled.



Capped roller and ballpen ("business" model) have aluminium grip.
band, clip, rings and top of the cap in sterling silver. For the roller and ballpoint version, nib casing in aluminium. For the fountain pen, steel nib iridium point or 18kt gold upon request. Cartridges or converter.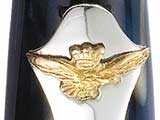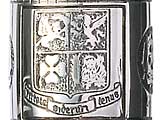 The airplane wing shaped clip is made in sterling silver and is decorated with a golden eagle with crown, symbol of Aeronautica.
The large central ring, in sterling silver, reproduces the Aeronautica coat of arms, alternated with the Italian Republic symbol.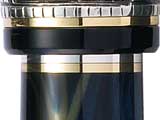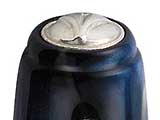 Small sterling silver rings are alternated with golden rings
The cap top is decorated by a low-relief sterling silver disc.
All the Marlen pens are made and refined by hand in Italy.