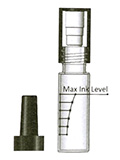 Travel filling system for fountain pens - easy, clean and safe


P

EN

F

ILLER
Filling a pen at office or when you're travelling - or when you haven't an inkpot, blotting paper, time and peace, has always been a problem.
Until now.
Now, with the new Pineider Pen Filler, that allows you to easily and safely fill your pen,nearly all fountain pens can be easily filled, not only piston or converter pens, but also lever pens, plunger pens and even the old eyedropper pens.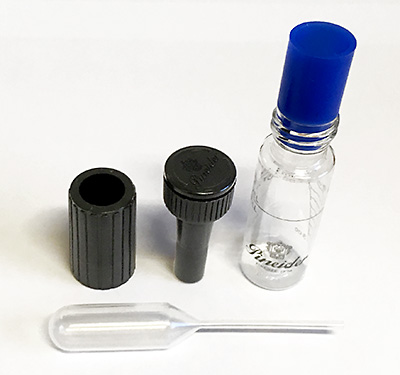 The Pen Filler is composed by a transparent body, a knurled pen-locking section and a finely knurled top for closing the inkwell. DEtailed instructions included.
A screwing system blocks the fountain pen during the filling procedure.
Suits all pens of diameter between 9,5 mm. and 13,5 mm.
Description
Color
Version
Price €
Our order form will calculate the shipping costs, which depend on weight, destination and carrier or mail.