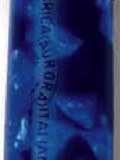 Classical pen, in variegated auroloide, golden or chromed trims.


O

PTIMA
Three wondeful colours of variegated auroloide for Optima, which encloses values of classical harmony and classic filling system (piston, with a practical ink inspection). It re-evokes the elegance and sobriety of a model which made history in the Thirties.
The series uinclude fountain pen, capped roller and ballpen.




The latest color released is the Nero Perla (Black & Pearl): marbled grey auroloide and chrome finishing


New Ring
In 2008, the chromed or golden central ring changed decoration, e all the Optima are now produced with the new ring: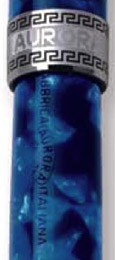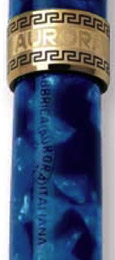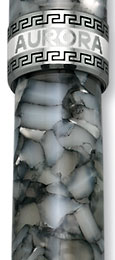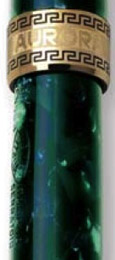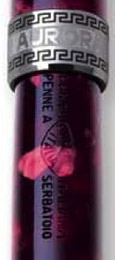 Blue Auroloide with chrome trims - Blue Auroloide with golden trims - Grey Auroloide with chrome trims- Green Auroloide with golden trims - Red Auroloide with chrome trims
14 Kt gold nibs (either rhodium-treated gold, or yellow gold, depending on the models).
Piston filling system
Also made in classic plain black, in resin with chrome accents

Our order form calculates the shipping costs, which depend on weight, destination and carrier or mail.