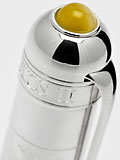 Limited Edition made for the Pope John Paul II


P

APA

B

EATO

Ioannes Paulus II
Pope John Paul II, born Karol Wojtyla (1920 – 2005), was elected Pope of the Catholic Church in 1978, the only Slavic or Polish pope to date.
He now is known as Blessed John Paul II, since his beatification on May 1, 2011.
For the first time after thousand years, a Pope declared blessed his immediate predecessor.


Limited Edition
1920 silver fountain pens
192 silver roller
In occasion of the beatification of Pope John Paul II, Aurora dedicates to him another precious Limited Edition collection:
Papa Beato (Blessed Pope)
Fountain pen and roller, made in travertine auroolid, which recalls the St. Peter columns, and sterling silver cap.



At the cap top, dome shaped, a cabochon gem of the same color of the barrel enriches the pen.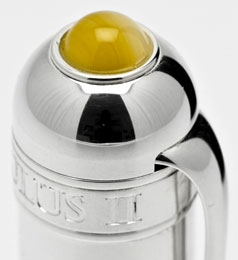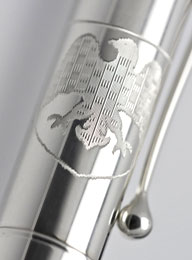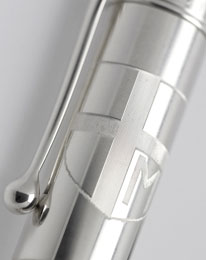 The silver cap is engraved with the Popeìs coat of arms: one side with the eagle, the first known symbol used by Pope Innocentius III (1198-1216). On the other side, as symbols of Blessed Pope John Paul II, a cross and the letter M, initial of Mary.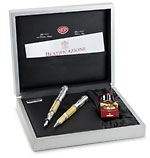 The fountain pen features piston filling system, with Aurora's hidden reservoir system, and 18 Kt white gold nib, EF, F, M, B.
The fountain pen comes in a large classy box with a personalized bottle of ink.
1920 fountain pens have been produced (like the Pope John Paul II's year of birth) and 192 rollerballs.
For the most demanding collectors, the fountain pen is also available in a Special Limited Edition of only 19 pieces worldwide, with a solid white gold cap.