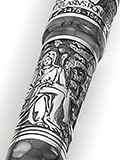 Inspired by Michelangelo's famous Pieta from St. Peter's Cathedral in Rome


L

A

P

IETA'



Limited Edition
499 fountain pens
499 roller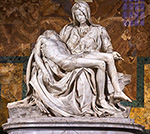 The Pieta of St. Peter's is a sculpture made of white Carrara marble, created by Michelangelo Buonarroti around 1498, when he was in his early twenties, and housed in St. Peter's Basilica in the Vatican.
It is considered the first of Michelangelo's many masterpieces, and one of the greatest works of art in the Western world. It is also the only sculpture that bears the author's signature (Michelangelvs Bonarotvs Florentinvs Faciebat).
Marlen's collection - La Pietà 
A generously sized fountain pen, characterised by the large sculpted sterling silver bands that decorate the barrel and cap. Made with Italian marbled resin in shades of grey, from anthracite to pearl grey.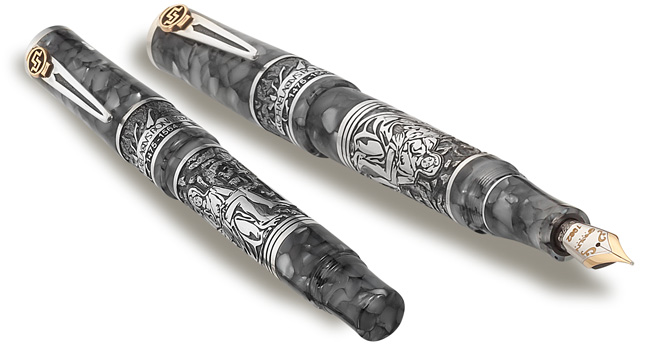 The sterling silver band of the barrel, sculpted in bas-relief, depicts Michelangelo's Pietà seen frontally, in front of a 'rocky' background.
The cap band, on the other hand, reproduces the Madonna's shoulder strap, between the folds of the robe, bearing Michelangelo's signature, as well as the dates of the artist's birth and death.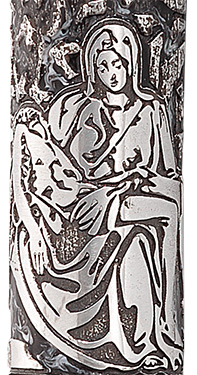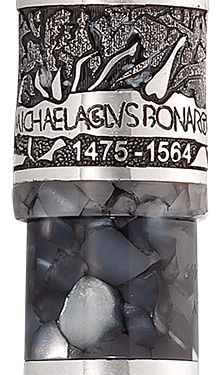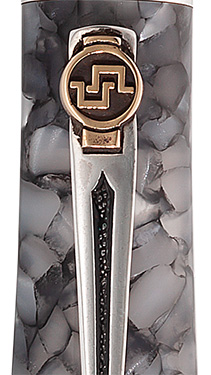 The clip, made of solid silver, represents the sculptor's chisel; the bronze disc set at the top reproduces a geometric symbol representing the perfect blend of theological truth and formal beauty.


The collection includes fountain pen and rollerball.

Piston filling system.
18Kt gold nib, as EF, F, M, B

The pen will be ready in mid-March.

A complimentary set of 3 Marlen inks for customers who book the pen in advance.