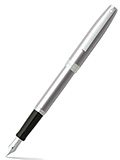 Sagaris, from the name of the battle axe of the ancient knights





S

AGARIS
Inspired by classic vintage Sheaffer's with a slender, understated and timeless design.
Cap and body are made of metal or colored lacquer, with black resin grip and chromed or gold plated metal.
Pens are priced differently depending on the finish (chromed or gold plated):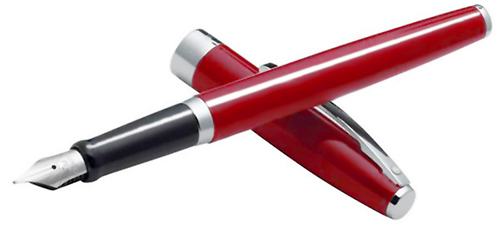 Metal Red lacquer and chromed trims:


Burgundy lacquer with cromed trims:


Satin metal with chromed finish:

Satin metal with chromed finish:

Chromed metal with gold plated trims:

Elongated sleek clips feature White Dot® - the mark of Sheaffer's quality..
Cartridge/converter filled, high quality steel nib (only M available)
Our order form will calculate the shipping costs, which depend on weight, destination and carrier or mail.