I

P

AD - I

P

HONE CASES
Black Italian leather case for iPad, by Visconti
We already saw it last spring, when it was one of the exclusive awards for the Visconti's promotion month. Now it's available for sale, for everybody. A real luxury accessory for a daily instrument that is not a pen!
Genuine, Italian, smooth leather (black only), closed by a small fla, with a safe case for your iPad (3 edges are closed, and the 4th opens with a large flyleaf for your security, to avoid accidental slips).
Polished black leather outside and suede inside.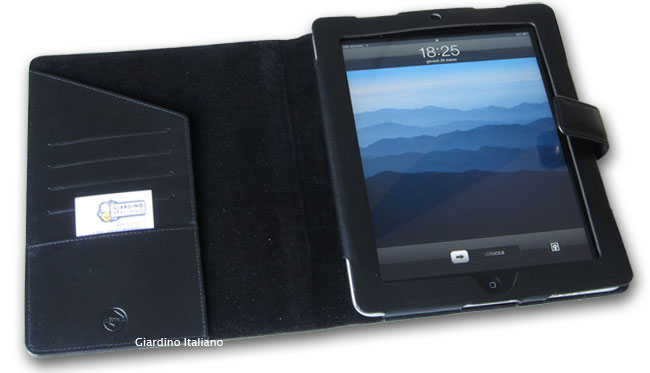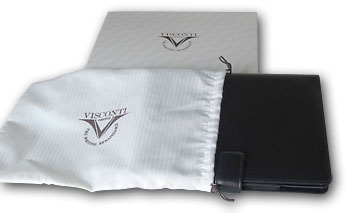 The internal pocked on the left is open, equipped with 4 small card-compartments, and one slightly larger.
This iPad case comes wrapped in a Visconti personalized fabric envelope with external cardboard box.
It's suitable also for iPad 1 (in the picture), which is thicker than following version ones.
Mm. 200 x 240
The series includes also an iPhone case, suitable for iPhones up to 4S.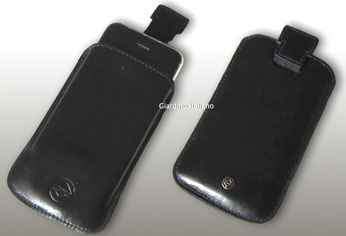 An internal strip allows you to easily slip it out