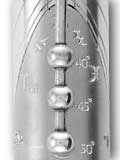 A decored sterling silver pen with sundial.


S

UNDIAL



Edizione Limitata
488 stilografiche
388 roller
The Sundial fountain pen is the most updated version of an antique system of meaurement of the time: a vertical cylindrical clock (sundial).
The main function of this antique instrument derives by the different heights of the sun's position on the horizon during the days and months of the year.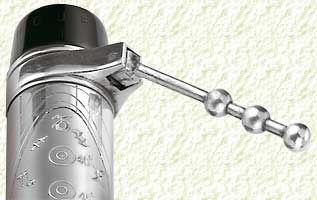 In this case, the sundial is the gnomon clip, which switch to 90° and casts its shadow on the pen's body.
The 3 spheres correspond to 3 latitude points on the pen's body.
The barrel is made in sterling silver, engraved with symbols of the day hours, the zodiac signs, the calendar months, so that you can point out all them just by the gnomon shadow.
Sundial has been produced also as roller.


Both models have black resin caps, enriched by silver details.
The cap top, in sterling silver, is decorated with a traditional relief sun, while Marlen's logo and serial number are etched on the cap top ring.
Also the pen bottom is decorated at relief, with a sterling silver compass rose.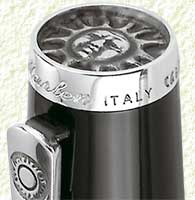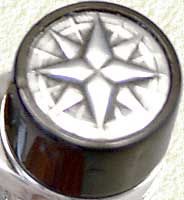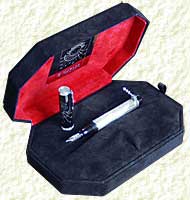 18 Kt gold nib, converter filling system.
Marlen had already produced another pen with a sundial in it: the Cadran Solaire, made in manufactured microfusion of sterling silver, with solid gold gnomon and precious gems set in the pen barrel (picture below)

The Sundial, although keeping the same working principles, is slightly thinner in size, and more easily handy (diameter 16 mm, length mm. 150 opened)