E

ASY

P

ORTFOLIO
Zipped notepad holder in genuine leather and technical fabric
A4 and A5 sizes
Featuring bags with a clean, contemporary design, the Easy line offers a perfect introduction to NAVA's products, thanks to its excellent quality/price ratio.
These notepad portfolio are equipped with a zip-around closure and realized in genuine smooth leather (black or dark brown) with details in technical fabric of the same color. Inside, they're lined with red fabric, decorated by the Nava logo.
Notepad included.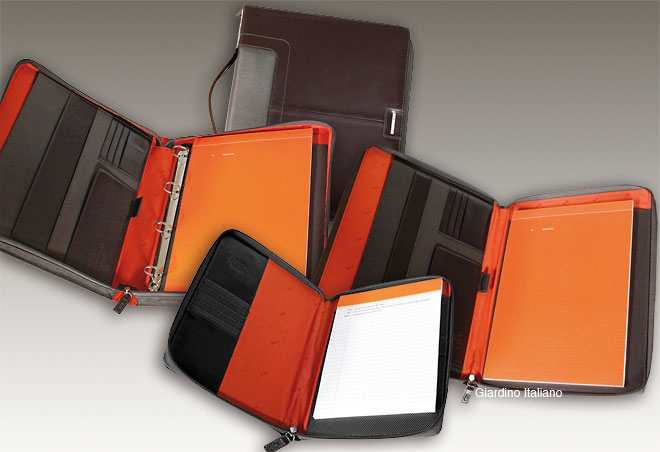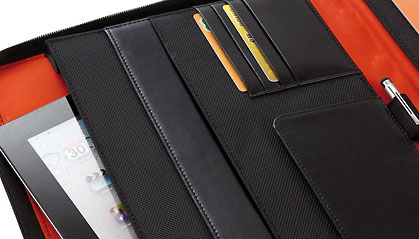 The A4 size portfolio is available both with and without ring binder.
Outside, it's equipped with a pull-out handle, to safely and conveniently carry your documents.
Its interior is equipped with 4 pockets for storing business cards and 3 additional pockets for carrying documents, papers, and brochures, made in genuine leather and technical fabric.
Its ring binder is attached to a removable spine, allowing it to be taken out of the portfolio with ease.


Size of the no-rings portfolio: cm. 34 x 25
size of the portfolio with rings: cm. 36 x 27 x 3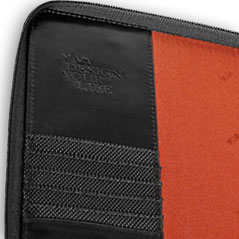 The A5 size portfolio is available only without rings.
Simple and small in size, it features 5 internal pockets for business cards. Lined with red fabric.
Size: cm. 24 x 19 x 3