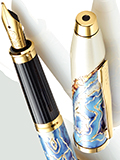 Amazing Cross Wanderlust pens: colorful lacquer and metal relief lines


W

ANDERLUST
Wanderlust (= the overwhelming passion for travel)
A collection of pens inspired by the wonders of our planet, in 4 different colours and decorations, to evoke fiery canyons or lush rainforests, crystal clear seas and icy mountains.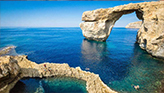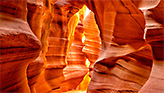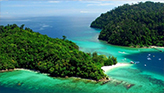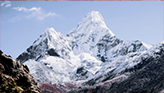 Medium size pen, slender and elegant, with these very rich decorations, made of swirling patterns and layers of coloured lacquer, separated by gold or chrome metal engraving.

The BLUE pen is inspired by the colours of Malta, a small island in the southern Mediterranean Sea, with its golden rocks reflected in the sea




The RED one reproduces the rocks of the Antelope Canyon in Arizona, sculpted by water and wind over millions of years, to form very deep, winding channels.



The GREEN one represents the lush vegetation of Borneo, an equatorial island in Southeast Asia, characterized by rich rainforests.



The BLACK one is inspired by Mount Everest, (8848m) in the Himalayas; marked by black and white between eternal ice and dark rocks.
In this version the clip, the metal trim and the nib are in black PVD.


The fountain pen features a steel nib available as F or M, and cartridge/converter filling system (converter not included)