G

ARNET

E

ARRINGS
As seen on TV: garnet earrings specially made for Elisa di Rivombrosa
La Pagoda created, specially for the Italian soap opera "Elisa di Rivombrosa", a collection of silver jewels remaking the XVIII century fashion.
They have been worn by Elisa and other feminine characters.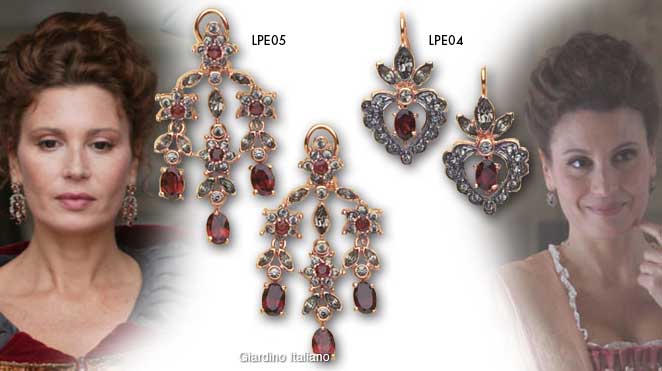 These beautiful jewels are now available for sale.
Crafted in sterling silver, partly plated in rosè gold, with Swaroski crystals, Majorca pearls and small pearls, and genuine garnets.