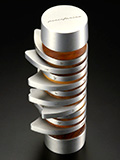 A refined and elegant coffer that evokes the mystery of Leonardo's inventions


C

ODEX
The Codex takes inspiration from the Cryptex of "The Da Vinci Code"by Dan Brown; a device - that the writer attributes to Leonardo da Vinci - that conceals information inside its body, reachable only guessing the correct sequence of letters among those present on the rotating discs.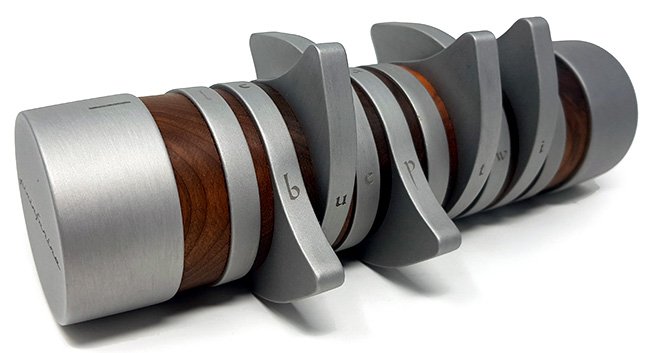 The same mechanism of Cryptex is applied to the Codex: aligning the letters that make up the code, the corresponding internal notches are arranged to allow the opening of the cylinder.
Suggestive and fascinating, dedicated by Pininfarina Segno to all fans of The Da Vinci Code, and to all those who like to think that the Crysptex could really be born from the Leonardo's genius; to everyday relive the mystery evoked by the novel.

The Codex is made with aluminium and walnut wood; it will be produced for a limited time - only in 2019 - being the 500th anniversary of the death of Leonardo da Vinci.
PLEASE NOTE: the Codex is empty, the pen you see in the photo is NOT included.
It may hold a pen (in this photo, in fact, there is a Cambiano), or jewels, or valuable information.
Description
Color
Version
Price €
Codex - pencase with combination
Sold out
Cambiano - aluminium and wood pen
€ 99.50
Our order form will calculate the shipping costs, which depend on weight, destination and carrier or mail.