K

RONOLOGY

Precious Metal series

Sterling silver and enamels



Limited Edition
888 fountain pens
888 rollerballs
worldwide
Krone Precious Metals envelop elegance and style along with endless beauty of the world's finest elements. This prestigious collection of writing instruments is designed to bring extravagance to your fingertips and a spark of adoration to your eyes.
With refined components such as solid 925 sterling silver, authentic gemstones, and lavishly colored lacquers, Krone Precious Metals redefines the concept of luxury.
The Kronology pen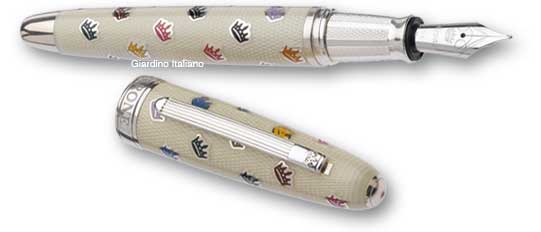 Multicolored replicating crowns encircle the ivory white or grey-black cap and body.


This elegant writing instrument compliments every attire. Large and heavy, crafted of sterling silver by old word craftsman techniques, Kronology embodies modern fashion.
Finely detailed enameling process, unique to Krone.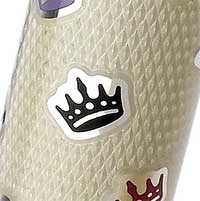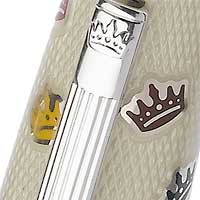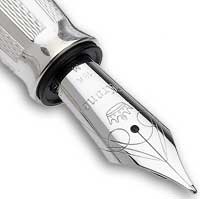 The fountain pen features a 18Kt gold nib, F, M, B, personalized with the Krone crown. The same crown decorates also the linear clip.
The final part of the pen is decorated with Guillochè engravings, for a better grip.
Cartridge/converter filling system