M

AR

I

ONIO
Mar Ionio, Limited Edition, orange like the sun which warms the South Italy sea


Limited Edition
480 fountain pens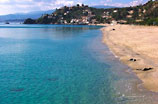 Aurora's trip in the Italian seas is going on.
Here is Mar Ionio, that separates the South of Italy from Greece, and also from Albania.
The Ionian Sea is the deepest area of the Mediterranian Sea: in fact, it reaches the deepness of 4000 meters in several point, until a maximum of 5.270 meters in the south-west of Greece.
Mar Ionio - the pen
Orange, like the sun that everyday warms the sea and the costs of South Italy.
Made in marbled celluloid in orange shades, with rhodium plated trims.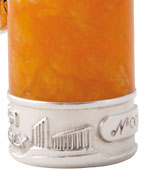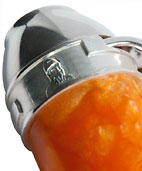 The cap rings have been decorated with elements of Ionian history and culture.
On the left, the clip ring shows the Riace Bronzes, V century B.C. statues, recovered from the sea bottom in 1972.
On the right, the central band depicts the columns of Era temple in metaponto, and an ancient Greeks' ship.
The cap top is engraved with the Aurora logo, with the same shape.



The barrel bottom ring, instead, is decorated with typical elements of Ionian costs' traditional food: olives and hot peppers.

The writing Mar Ionio is also repeated in ancient Greek and ancient Albanian.
According to the legend, Ionio was the grandchild of the god Poseidon.


The fountain pen is piston filled, with an ink window, and features the classic Aurora's 18 Kt white gold nib, available in EF, F, M, B.