D

ESK

P

ENCASE
Desk pencase with internal tray and 2 inkpots
Wood pencases, polished as a mirror, with a 12 places removable tray.
On its top, two glass inkpots of Opera series (not squared, nor rounded, nor octagonal, like Opera pens) are placed in their special seats.
A long groove can hold one ot two pens or other accesories.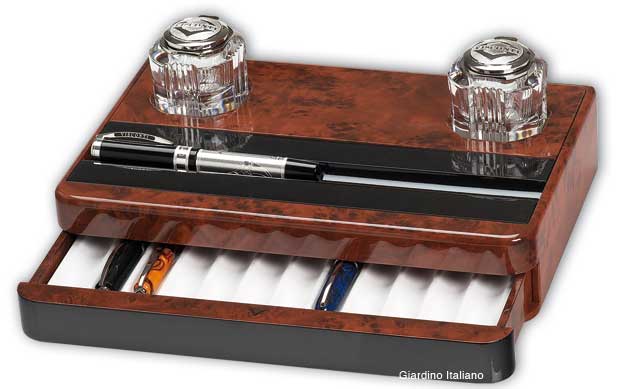 Size: cm. 31 x 21 x 6